DECRO the first cardiorespiratory monitoring jacket for small mammals
Our first product DECRO is the next generation of functional respiratory and cardiac monitoring in rodents. This non-invasive jacket enables unrestrained cardiac, respiratory and activity monitoring of small mammals. DECRO is intended for preclinical research and drug development.
A unique flow-metering technology.
We have developed a non-invasive cardiac and respiratory flow-metering technology based on inductive plethysmography. This technology is the combination of a high performance proprietary sensor, physiological models and advanced signal processing.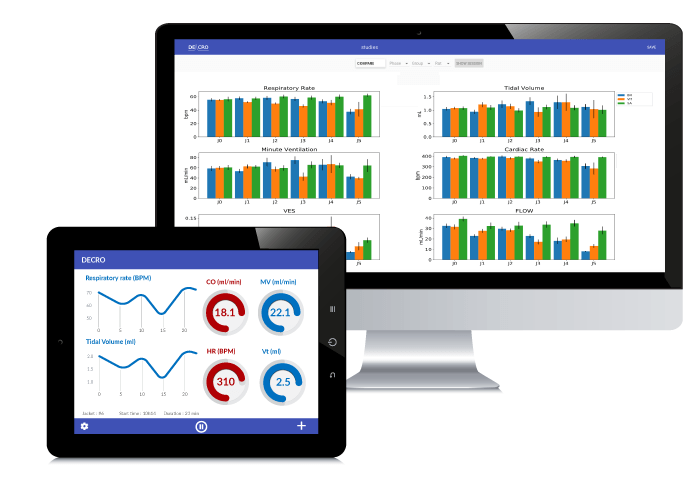 Wearable wireless multisensor module
Soft and breathable shirts embeding sensors
Full web monitoring and analysis software